Here is your webinar replay and slides:
Repeat and referral business is the holy grail of Real Estate. But how do you get your customers to call you and tell others about you? It's not just about 'staying top of mind' – there's so much more to it than that. In this replay, you'll get 10 practical and tactical steps you can take today to increase your repeat and referral business. We'll look at strategies like long-term nurture, client events, marketing, and video – what works, what doesn't, and where you should be spending your time and money to get the best results. Learn what the best in the business are doing to ensure that more than 50% of their business is repeat and referral.
Click here to get access to the e-Book '12 Reasons to Talk to Your Database' for a dozen more creative ways to stay in touch with your contacts and turn your database into more deals: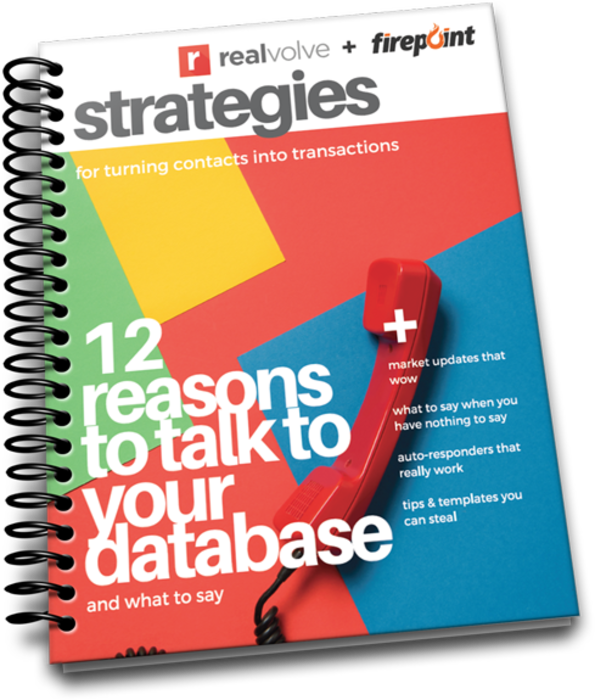 Our Realvolve and Firepoint systems have been built BY agents FOR agents. They've been put together in painstaking detail and are ready to help you catapult your business.
Why not spend 15 minutes and get a no-obligation walk through of the software and how it can work inside your business?